Go to article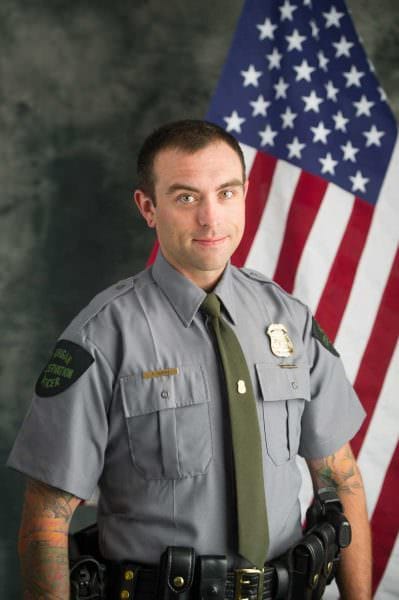 USA -(Ammoland.com)- Michigan Department of Natural Resources Conservation Officer Patrick Hartsig rescued a 10-year-old boy Sunday, who had run away from his family near Gladstone in Delta County.
The incident was reported at about 4 p.m. The boy, whose name was not being released, had run away from the Log Cabin Grill and Bar, which is situated south of Gladstone, along Lake Michigan.
Michigan DNR Conservation Officer Patrick HartsigTo reach the lake, the boy had cross four busy lanes of traffic on U.S.-2. His mother last saw him heading east across the ice.
Hartsig had been working snowmobile patrol in adjacent Alger County.
"On my way home, I heard a call on Delta dispatch of a runaway special needs boy that was somewhere south of Gladstone, on the ice on Little Bay de Noc," Hartsig said. "I checked in with dispatch as I was near Hunter's Point and launched my sled."
Hunter's Point has a boating launch site on the Stonington Peninsula side of the bay.
"With Conservation Officer Hartsig being out there on a regular basis, he had up-to-date accurate knowledge of potential bad ice areas," said Lt. Eugene "Skip" …Read the Rest
Source:: AmmoLand