Go to article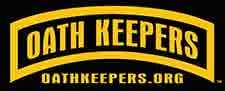 by Navy Jack
USA -(Ammoland.com)- "Congress shall make no law respecting an establishment of religion, or prohibiting the free exercise thereof; or abridging the freedom of speech, or of the press; or the right of the people peaceably to assemble, and to petition the Government for a redress of grievances." – 1st Amendment to the Constitution of the United States
There are a significant number of public speakers on both the left and the right that I personally disagree with.
As an Oath Keeper, I do not have the latitude to determine what speech is worth defending. There are numerous ways short of physical confrontation to defend free speech.
This article will address what is legal and what is not legal with regard to exercising the right to freedom of speech and the right to peaceably assemble.
This article will also review the false narrative that the 1st Amendment somehow provides protesters with the right to use actions other than peaceful assembly and speech to protest against the actions, policies, politics or speech of others.
The …Read the Rest
Source:: AmmoLand