Go to article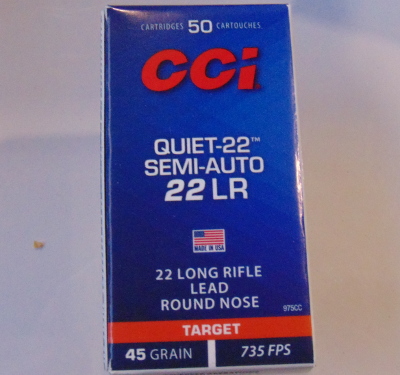 LAS VEGAS, Nevada –-(Ammoland.com)- CCI has brought out a new round in their quiet series. This is the second. This cartridge is designed to be as quiet as possible while reliably working the action of semi-automatic .22 rifles and pistols. From vista outdoors, CCI:
New Quiet-22 Semi-Auto drastically reduces the volume of standard 22 LR rounds, while cycling flawlessly through semi-automatic rifles and handguns. The accurate, low-velocity loads provide the sensation of shooting through a suppressor—without the suppressor—and are perfect for new shooters.
I think the idea of quiet .22 cartridges is a wonderful concept. The quiet .22 was introduced just before the .22 bubble hit in late 2012-early 2013. I had obtained some cartridges, but I did not write about it.
A very rare and unusual occurrence happened with one of those early lots of Quiet-22. A bullet stuck in the barrel of my CZ ultra lux. It not only stuck, it stuck half in and half out of the barrel! This almost never happens. The picture below was taken on 28 August, 2012. The barrel of the ultra-lux CZ is 28.65 inches long. It is harder to find a longer …Read the Rest
Source:: AmmoLand