Go to article
By Ammoland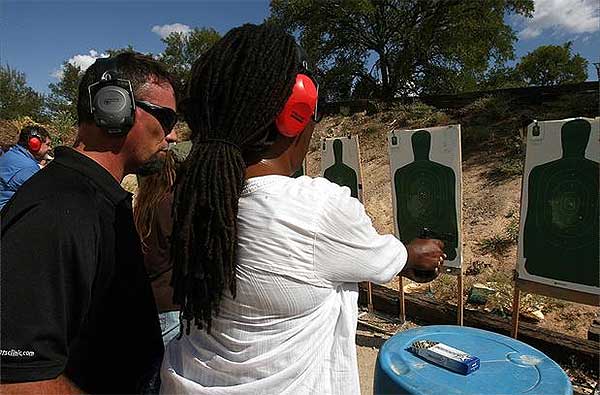 USA – -(Ammoland.com)- Black women are buying up hand guns in record numbers.
The number one reason for the boost in new Black female handgun owners is protection.
Crime statistics for Black women have always been higher for Black women than any other race of women in American. Sisters are now exercising their Second Amendment Right, and leveling the playing field.
On Black Friday (the largest shopping day of the year), FBI background checks to purchase firearms were up a 32%, an all-time one-day high for the agency. Gun retailers report that 25% of buyers are first-time gun owners.
According to the CrimeDoctor, a violent crime occurs every 22 seconds, a burglary every 15 seconds, and a rape every 6 minutes. "Handguns…can provide a means of self-defense in a life-threatening situation. Homeowners have successfully defended their families…from home invaders using such weapons." As many as 2.4 million crimes are thwarted each year in the United States when firearms are used …Read the Rest
Source:: AmmoLand