Anti-Gunners Demand Gun Shop Closures; Have They Lost the Gun Fight?
Go to article
By Dave Workman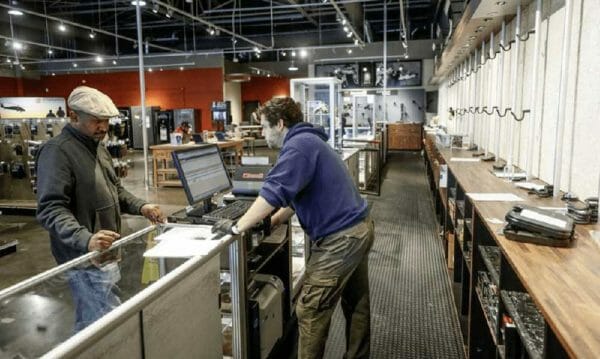 U.S.A. –-(Ammoland.com)- Two billionaire-backed gun prohibition lobbying groups—Michael Bloomberg's Everytown for Gun Safety and the Seattle-based Alliance for Gun Responsibility—have launched an all-out effort to convince state officials across the country to close gun shops during the COVID-19 pandemic panic.
Everytown has even turned loose its legal staff to write a four-page memorandum titled "The Constitutionality of Including Gun Stores in Business Closure Orders," for circulation to public officials.
But leaders in the firearms community are contending this is a clear sign that the gun prohibition movement has lost the fight. Indeed, some believe anti-gunners are terrified because so many people have rushed to gun stores over the past month, and now the Trump administration has defined gun store employees as part of the "essential" workforce.
While the CISA memorandum is advisory in nature, it sent a clear signal to the states now wrestling with shut-down orders.
In an exclusive telephone interview with Ammoland, Larry Keane, senior vice president and general counsel for …Read the Rest
Source:: AmmoLand