Go to article
By AmmoLand Editor Duncan Johnson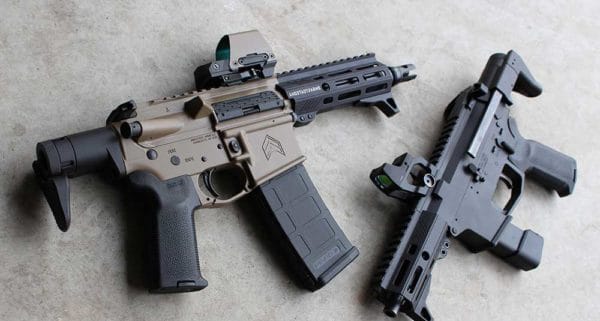 U.S.A. –-(Ammoland.com)- In September 2018, the U.S. Army awarded Angstadt Arms a contract to supply ultra concealable 9mm sub-machine guns for the purpose of protecting high risk personnel (HRP). To address this operational need, personnel security detail required a weapon with greater lethality than pistols but more conceal-ability than rifles.
The ultimate objective being a highly concealable Sub Compact Weapon (SCW) system capable of "engaging threat personnel with a high volume of lethal force while accurately firing at close range with minimal collateral damage."
The SCW Stock system is what allowed our SCW-9 sub-machine gun to achieve an overall length of just 14.7″ without sacrificing barrel length or a standard muzzle device.
SCW-9 Sub Compact Weapon

Truly Sub Compact – The collapsed length of the sub compact weapon stock is just 2.5″. Allowing your rifle to travel inside smaller, more discreet bags.

Multi-Caliber Compatible – 5.56 …Read the Rest

Source:: AmmoLand