Alien Gear Holsters' Cloak Tuck 3.0 Improves on Original Design with Ballistic Nylon
Go to article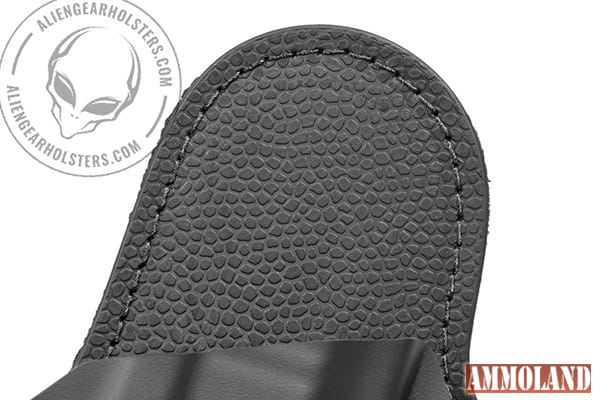 Hayden, ID -(AmmoLand.com)- Every quality holster begins with a thoughtful design. Alien Gear Holsters' highly trained engineers have brought sound logic to the concealed carry industry, filling every need and desire of the concealed carrier by using the greatest gun holster materials available on planet Earth.
This is the world's most advanced concealed carry holster. Ever.
Our inside the waistband holster's uncompromising durability begins at its core with a layer of stainless spring-steel. This retention plate acts as a rigid backbone to our hybrid holster, allowing for years of hard use without any sign of breakage.
Comfort while concealing your firearm is our primary concern for every concealed carrier. That's why we have incorporated an ultra-soft layer of closed-cell neoprene into the backing of the Cloak Tuck 3.0, a component that covers the once-exposed hardware of the Cloak Tuck 2.0. This smooth material will rest against your side, while keeping your handgun dry with its sweat-free design. The neoprene backer will contour itself to your side with absolutely no holster break-in time required.