Go to article
By Ammoland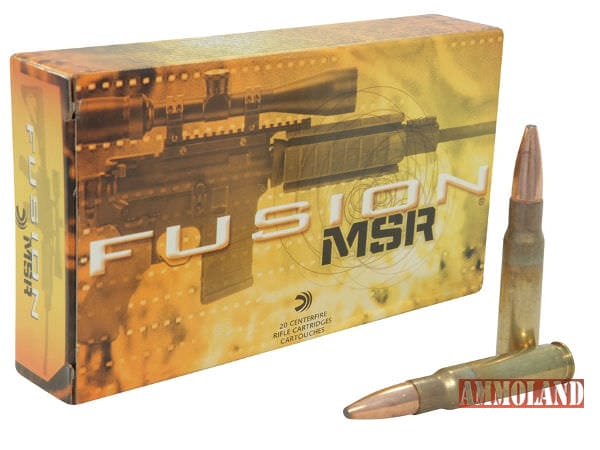 By Nathan S.
USA –

.338 Fusion MSR : http://goo.gl/Cp2bDn
After a couple months of casual searching I found an in-stock quality 18" .338 Federal barrel from JP Enterprise.
My brother called in a favor to Witt Machine & Tool and had a custom sized muzzle break (their Muzzle Rise Eliminator – MRE) made to fit the barrel.
We decided on a 15" Slim Quad style hand guard and Mission First Tactical furniture.
Soon Thumper was born (they use in-house "Birth Certificates" to describe a custom build. So it's only natural to say Thumper was born.)
Next we discussed what hunting optic I needed. It is clear that the .338 Federal caliber is NOT a long distance caliber, so a high powered optic would probably be a waste of effort and money.
As my brother describes this caliber: "…within 400 yards its Thor's Hammer. After that it is like calling in artillery…"