.458 Winchester Magnum Cartridge, Short History & Review
Go to article
By AmmoLand Editor Duncan Johnson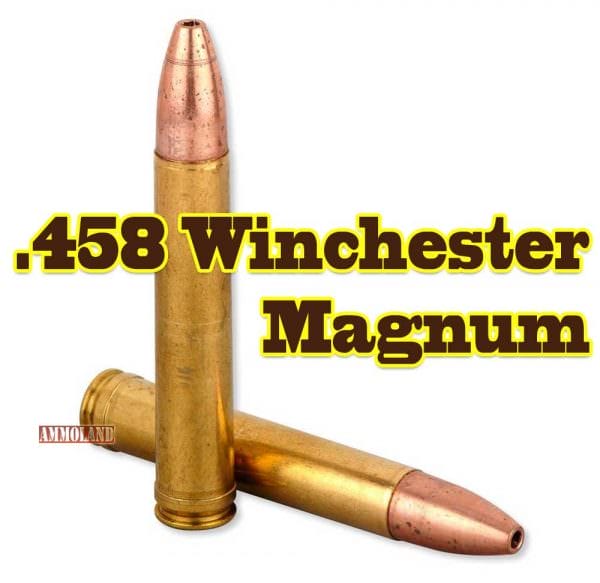 By David Tong
David gives AmmoLand readers a short history and review of the .458 Winchester Magnum cartridge.
USA – -(Ammoland.com)- -(Ammoland.com)-While the British firm Kynoch, part of Imperial Chemical Industries, had a long history of supplying the very-well-heeled clients with "Flanged" (rimmed) cartridges for single-shot and double-rifles, as well as rimless cartridges for repeating rifles through the late 1940s.
It was Winchester who seized upon the opportunity to produce a new dangerous game round for their Model 70 bolt-action hunting rifle, essentially duplicating the power of the British "Express" rounds in a standard-length case.
The new round, the .458, was introduced with great fanfare in 1956. Claimed standard ballistics were a soft-point or solid (full-metal-jacket with steel insert) bullet of 500gr at 2,150fps. The round is essentially a straight-cased and shortened .375 H&H Magnum case, and its 2.5" overall length is better-suited than the .375's 2.85" is for a bolt-action rifle of reasonable size and weight.