300 Ham'r Time with Wilson Combat's new Tactical Hunter Rifle – Review
Go to article
By Mike Searson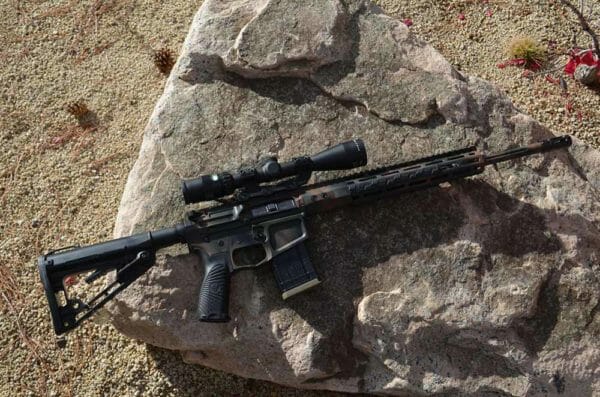 U.S.A. –-(Ammoland.com)- Last year Wilson Combat unveiled a new rifle cartridge known as the .300 HAM'R, purposely made for the harvesting of hogs and other similarly sized game animals.
When I first heard of this new rifle and round, the word around the campfire was that it would give a standard AR-15 rifle the same ballistics as a .308 Winchester without moving up to the larger and heavier AR-10 platform. I thought that was a rather bold statement.
After conducting some research by comparing published loading data on similar bullet weights and velocities, I found the results interesting, but the .300 HAM'R fell short by more than a few hundred feet per second than any .308 Winchester load with which I was familiar. It was closer to or maybe even better than a .30-30 Winchester.
That is still impressive for the AR-15 platform but let us not make the mistake of thinking it is something that it is not. In reality, the .300 Ham'r is much closer to the .30-30 Winchester ballistically. In fact, Wilson almost dubbed it the .30-30 AR.
I delved into the ammunition a bit, to see what the truth behind this new round …Read the Rest
Source:: AmmoLand