2017 Ohio NASP/IBO 3D Challenge Held March 4th in Columbus, Ohio
Go to article
By AmmoLand Editor Duncan Johnson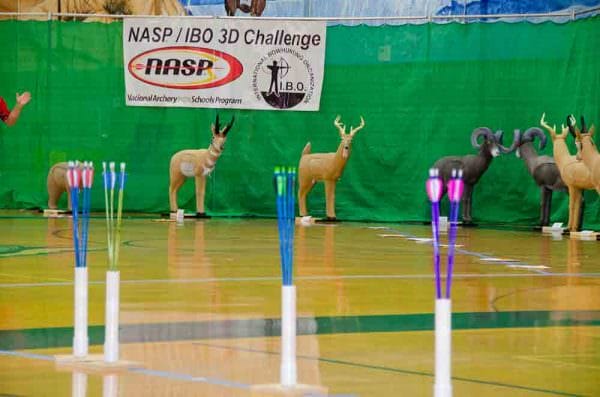 Ohio –-(Ammoland.com)- On March 4, 2017 IBO will host the first Ohio NASP/IBO 3D Challenge in Columbus Ohio. 256 student archers from 21 schools in Ohio are registered to attend. The tournament will be held at the Ohio Expo Center and in conjunction with the 2017 Arnold Sports Festival.
Awards will be given to the 1st – 5th place individual archers in each division, and 1st – 3rd place teams in each division will also be awarded.
The event, which begins at 11:30 am, is open to the public. Admission fee is $15 in advance and $20 at the door for adults and free to those 14 years and younger. Admission includes total access to the Arnold Fitness EXPO. The tournament runs throughout the day with the awards ceremony set for 5:30 p.m.
In May 2014, The International Bowhunting Organization (IBO) and the National Archery in the Schools Program (NASP) joined forces to implement an exciting additional shooting activity for student archers.
The NASP/IBO 3D Challenge format will be familiar and inviting to current NASP students in grades …Read the Rest
Source:: AmmoLand